Se estrenó SpiderMan 2
La Banda de sonido de la película en Argentina incluye un bonus track de Alfredo Casero, parodiando la versión original de la canción del Hombre Araña.
(Mañana prometo la traducción)
Version Alfredo (Autor: Vivan Loew & Casero)
Did some damage get your brain in New Year's eve?
Did your sister get too jealous of your looks and scratched your face?
Did some thunder hit your head some time ago?
Or is it simply, or is it simply that you are queer?
Are you some transvestic fetishist with funny clothes?
Or your Mother bit your face and you must hide?
Are you suffering parasomnia and you cant sleep
so you wander night and day looking for sin?
Is hostility and fear what you hide
when you bounce between the buildings of your town?
Or is it simply, or is it simply that you are queer?
All these questions fill my mind, dear spider man
I don't believe the official story of spider's bite
If you are crazy I don't care
Hope you get better in the way
Spiderman Autor: ////
Spiderman, Spiderman, Does whatever a spider can
Spins a web, any size, Catches thieves just like flies
Look Out! Here comes the Spiderman.
Is he strong? Listen bud, He's got radioactive blood.
Can he swing from a thread Take a look overhead
Hey, there. There goes the Spiderman.
In the chill of night At the scene of a crime
Like a streak of light He arrives just in time.
Spiderman, Spiderman Friendly neighborhood Spiderman
Wealth and fame He's ingnored Action is his reward.
To him, life is a great big bang up
Whenever there's a hang up You'll find the Spider man.
Voz: Alfredo Casero
Batería: Fernando Scarcella
Guitarras: Javier Torrecillas
Bajo: Mariano Hospital
Scratch: Hernan Paredes
Grabado y mezclado en estudio .ar / Abril de 2004
Ingeniero de grabación: Ariel Gato
Asistente de grabación: Andreas Greiner
Mezcla: Ariel Gato, Alfredo Casero y Andreas Greiner
Masterizado por Enrique Londaits
Producción Artística: Alfredo Casero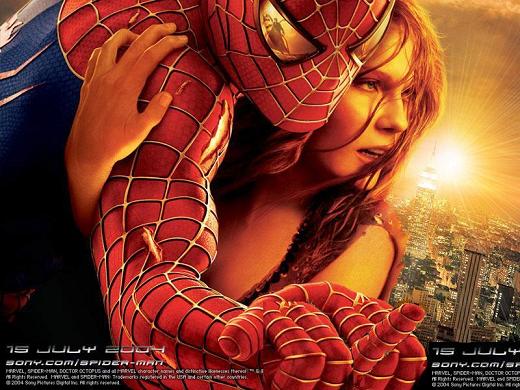 Fuck you, Gordo Casero!!!!
Para Peter Parker que lo solicitó ya tenemos el template de Blogger para el Hombre Araña (no confundir con Huguito Araña, ni con Marcelo "Arañazo" Gallardo)